3 Things to Review Before Retiring at the End of the Year
Retiring is a life transition accompanied by major decisions. But besides the big ones — such as when to start getting your Social Security check or what age to retire — there are other others to consider before your final day of work.
Retiring at the end of the year is often a popular time, so this month we look at three things to review before retiring at the end of the year.
Vacation pay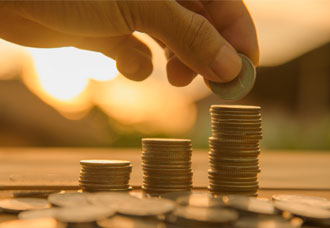 If you haven't yet claimed Social Security, you may want to consider delaying your application for Social Security benefits until after you've received your accrued vacation pay. Social Security considers vacation pay earnings, and it limits how much you can earn from work if you claim younger than your full retirement age, which varies depending on the year you were born. So if you start getting your Social Security check and then receive your vacation pay in a lump sum, that extra check could trigger the earnings limit test, meaning your Social Security benefits could be docked if you exceed that year's limit. If you're younger than your full retirement age, the Social Security Administration will deduct $1 in benefits for each $2 you earn above the earnings limit. (In 2018, that limit was $17,040; in 2019, it's $17,640.) See when your employer plans to pay out your accrued vacation — some pay it a month or so later — when determining when to time your Social Security claiming.
Health care
Fewer and fewer companies are extending health care coverage for retirees, so it's important to make sure you have it for when your retirement date hits. You may be able to extend your group health benefits through COBRA program, but you'll have to pay the full cost for the benefits. And, the length of time you can rely on that coverage is limited. You'll still need to find a private health insurance plan if you're not yet on Medicare. If you retire before you're 65 and lose your job-based health plan when you do, you can use the Health Insurance Marketplace to buy a plan.
If you've already enrolled in any part of Medicare but will lose your employer group coverage, make sure you have the supplemental Medicare coverage you need to fill in the gaps for what Medicare does not pay. Life Insurance Marketplace®'s partner, Medicare MarketPlace®, has Licensed Insurance Agents who specialize in Medicare and can help you with the transition and find coverage that best suits your budget and needs.
Life insurance
Many people think of life insurance as a way to protect their loved ones from financial burdens if they die, but it also can be an important part of a retirement plan. It can be used in retirement to protect your income, provide tax-free cash flow, help manage taxes and provide peace of mind to families.
For married couples especially, having life insurance in retirement can be critical to ensure that a surviving spouse is able to protect his or her current standard of living throughout retirement. If investments will provide a steady stream of income, perhaps life insurance is not necessary. But today's reality is that many Americans have debt, don't have enough money to fund their retirement expenses and may still look to life insurance in retirement to protect their spouses or heirs from inheriting debt.
"It boils down to this: if you owe someone, love someone or someone depends on you financially, you need life insurance," Marvin Feldman, president and CEO of the life insurance industry nonprofit Life Happens, told usnews.com. "Just because you're retired or old doesn't mean those three things go away."
If you have a life insurance policy through your employer, before you retire, review your coverage with your human relations professionals, checking to see if it continues after you retire and for how long. If it is term insurance, you may want to see if you can extend the term or explore if converting the term coverage to a permanent policy is possible.
But because permanent coverage gets more expensive with age and you may be considering it when your income is likely decreasing, you may find the premiums too expensive.
Bob Gavlak, a certified financial planner and wealth adviser with Strategic Wealth Partners Ltd., a registered investment adviser in Independence, Ohio, told marketwatch.com, that sometimes life insurance makes sense to keep and other times it makes no sense to keep. "Sometimes it's a matter of getting a more appropriate insurance strategy in place, given that your goals, objectives and financial circumstances have changed."
Sometimes, simply covering your funeral expenses makes the most sense. Final expense insurance, also called burial insurance, is a basic life insurance policy that covers people until they reach the age 100, and it is easy to obtain. It's designed to cover the expenses of a funeral and potentially other outstanding expenses, depending on the policy. The median price tag in 2016 for a funeral, a viewing and a burial was $7,360, and a grave and tombstone can cost thousands more.
Whether you want to cover your burial expenses or leave a legacy for your grandchildren, reviewing your goals with insurance agents who specialize in life insurance can help you identify the right solution. Life Insurance Marketplace is a team of Licensed Insurance Agents dedicated to helping educate people with their life insurance options and finding the right product for their needs.
If you would like a quote or to discuss which type of life insurance could help in your transition to retirement, call 1.877.888.0166 to speak with a Licensed Insurance Agent.